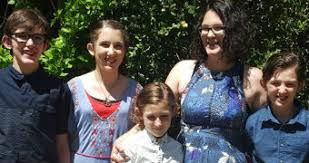 'Good bloke' Peter Miles was a violent selfish monster
If a "good bloke" is someone who shoots sleeping women and children dead, what on earth does it take to be a bad bloke, asks journalist SHERELE MOODY
IN the early hours of May 11, 2018, a "down to earth" "cheerful and chatty" "good bloke" called Peter Miles committed a "senseless tragedy" by shooting to death his wife Cynda, his daughter Katrina and his grandchildren Taye, Rylan, Arye and Kadyn in Australia's worst mass shooting since Port Arthur.
This "vulnerable", "heartbroken" and "sad" 61-year-old "respected contributor to the community" — whose actions "were completely out of character" — then called police.
He spoke to officers on the phone for about two minutes and after he ended the call, he killed himself.
Much of the public discussion around Peter Miles' deadly actions focuses, almost sympathetically, on his "troubled" life while managing to neatly tiptoe around the fact that this was a clear-cut case of domestic abuse and male violence — both major issues in our society.
In Australia, domestic violence is at epidemic proportions.
Police across the country deal with an average of 657 family violence incidents every day of the year.
Peter Miles' decision to murder Katrina, Cynda and his grandchildren means 31 Australians have now been, allegedly, killed by a loved one this year.
In other words, 36 per cent of the 86 murders committed in 2018 are deemed to be the result of family abuse.
And of these 86 murders, men are the primary suspects, with women charged in only 12 of the killings.
Research shows that people who kill their families do not do it in a vacuum — they often perpetrate other abuses, be they physical or emotional, before they murder.
So why on earth do we steadfastly refuse to use language that frames Miles' actions as those of a violent, selfish thug who committed a heinous and unforgivable act of extreme domestic violence?
And why do we insist on highlighting the perpetrator's background and personal issues as excuses and justifications for eradicating innocent humans?
Perhaps, it's because it is easier to view men like Miles as gentle family patriarchs making the "ultimate sacrifice" for their loved ones than to accept that beneath the veneer of normality, a monster lurks.
Since Rosie Batty's courageous press conference in February, 2014, following the murder of her son Luke, Australians have really embraced public conversations about domestic violence.
Yet, here we are, perpetuating the myth of the "good bloke who snaps under pressure".
We did it when Geoff Hunt killed his wife and three kids before ending his own life. We did it when Fernando Manrique killed his wife, two kids and himself. We did it when Greg Floyd chased down his partner and shot her in the street before turning the gun on himself.
In fact, we do this every single time a man wipes out his partner and/or his kids.
If a good bloke is someone who shoots sleeping women and children dead, what on earth does it take to be a bad bloke?
Good blokes deal with life's hardships like the rest of us. They seek support from professionals and they reach out to family members and friends when the going gets tough.
They find ways to vent their anger and, ultimately, they keep their hands to themselves.
The time has come to reframe the narrative around domestic violence killers and jettison phrases like "nice guys", "good blokes" and every other euphemism we care to use when we talk about them.
The act of murder should automatically negate any sympathy — public or otherwise.
These murders are not senseless tragedies and these maniacs do not kill others because they are experiencing emotional, personal or financial turmoil.
They do not kill because their loved ones have disabilities or other difficulties.
They kill because they are violent, controlling, selfish beings who view their victims as goods and chattels and therefor, it is their right to destroy them.
And when they follow these murders with suicide, they show they are cowards who do not have the courage to face up to their crimes.
The day we stop using language that excuses men who kill is the day we will stop devaluing the lives of their victims.
*For 24-hour sexual violence support call the national hotline 1800RESPECT on 1800 737 732 or MensLine on 1800 600 636.  The Suicide Call Back service is on 1300 659 467.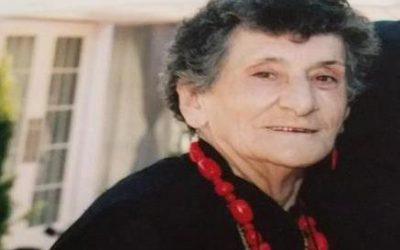 Is this the kind of society that we have become? One where old ladies are of so little value that no one thinks to ring the cops when an elderly woman calls out for help as she is bashed to death by brutal thugs, asks SHERELE MOODY. She screamed for help. People...
read more